Since 1969, the core of our business has centered on offering our clients a complete design/build experience with the promise of being treated like part of the family. Our key managers take a personal interest in every project, ensuring that every client benefits from generations of industry experience, integrity, and collaboration.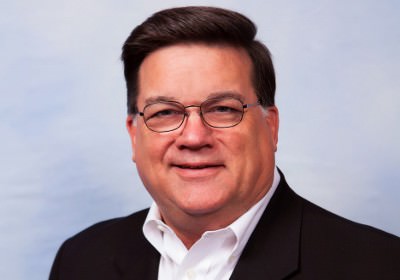 Jeff Torrance
President- Sales Since 1972
Jeff started dating Carolyn Salvaggio when they were juniors at Redemptorist High School in Baton Rouge in 1967. When Carolyn's parents founded Salco two years later it came as no surprise that Jeff was offered a summer job on the steel erection crew. He literally learned the business from the ground up. When he graduated from Southeastern Louisiana University with a Bachelor of Science in Industrial Technology in 1972, he was offered a position in sales under Tony. For 37 years, Jeff was trained under and worked beside his mentor and friend. Jeff and Carolyn have led the construction firm together since Tony's death in 2009. Through it all, he has taken great care in learning Salco's clients' needs and desires, and has successfully communicated them to his design/build team, qualified superintendents and trusted subcontractors.
I look forward to the next call whether it's from a potential client or a return client. Both are exciting for us. One lets us know that our reputation stands firm; the other lets us know our client is calling us back because he was satisfied with our work the first time.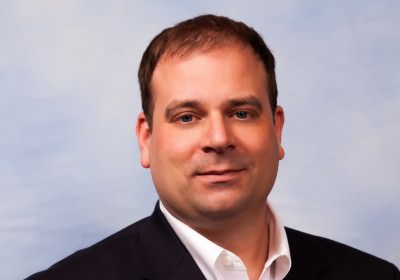 Matthew Torrance
Vice President- Purchasing Since 1998
After graduating from Louisiana State University with a Bachelor of Science in Biochemistry, Matthew chose to enter the family business becoming the third generation. His grandparents, Tony and Chris Salvaggio, founded the company, and now he helps run the construction firm with his parents, Jeff and Carolyn Torrance. Once the contract is signed, Matthew takes care of the day-to-day details making sure the proposed budget stays within the promised parameters. He is in daily communication with sales, the project manager and all superintendents to help assure each project stays on schedule and that quality materials are on the jobsites. As Salco's safety manager, he oversees the safety training of the field employees on each project site and enforces the firm's written safety guidelines which are in compliance with state and federal laws.
I find it rewarding to be able to accomplish so much for our clients as I work side-by-side with my wife and family.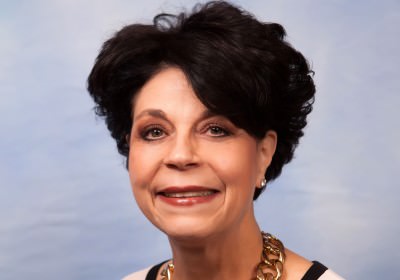 Carolyn Salvaggio Torrance
Secretary/Treasurer Since 1969
Carolyn has a natural artist's eye whether on canvas or in an interior space. She completed studies at Louisiana Interior Design Institute, a private design school in Baton Rouge, and worked part-time helping her parents in their fledgling construction company in 1969. She, too, learned about permits, codes and zoning one job at a time. "On the job training" is one way of describing Carolyn's career experience at Salco. From being the company's first draftsperson, to overseeing the design/drafting department and securing the construction permits, she followed her parents' philosophy of work with diligence and attention to details. Now that she and her husband, Jeff, are leading the design/build firm into the 21st century she stands firm on those points.
Being a second-generation family member myself I appreciate the fact that my children are continuing the legacy that my parents started in 1969. It is a blessing to work side-by-side with my children as I did with my mother for 27 years and with my father for 40 years.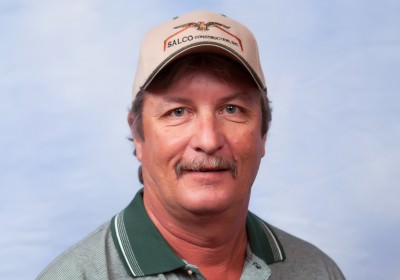 Jason Bruce
Erection Superintendent Since 1987
From an early age, Jason's affinity for building was evident and his 28 years at Salco helped him hone his natural talent.  Jason was hired to work on an erection crew when he first came to Salco.  His knowledge of all things metal building related as well as his competence as a leader landed him the erection superintendent position.  Once the building is delivered on site, Jason and his crew inventory all components and begin mapping out how the building will go up by reading the erection drawings. He and his crew ensure the pre-engineered metal building systems are installed correctly and efficiently to the manufacturer's and company's specifications.
Mr. Tony (Salvaggio) always fussed at me because I never wrote anything down when we discussed a new project. He wrote on napkins, but I could visualize what the building would look like even before the straps were pulled off the metal beams on the delivery truck.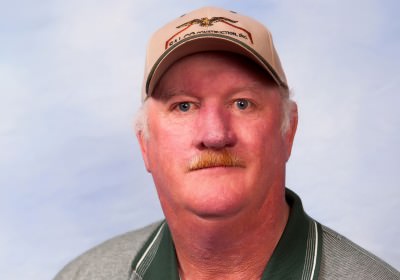 Billy Cannon
General Superintendent Since 1995
Billy Cannon played football for the Texas A & M Aggies, while studying to receive his Bachelor of Science degree in Building Construction.  Following college, he played professional football for the Dallas Cowboys.  Before coming to Salco, Billy worked many years as a project superintendent at other local construction companies.  Billy was first hired on at Salco as a project superintendent and was recently promoted to general superintendent.  Billy oversees the construction work on all current projects being performed by Salco's project superintendents, erection superintendents, field employees and subcontractors by utilizing his leadership skills and past years' experience as well as current technology.
The leadership of Tony Salvaggio and Jeff Torrance has been like no other. Due to their dedication and devotion to both the client and employees this company is still flying high like our mascot the Bald Eagle. That's what we try to reproduce on each jobsite every day.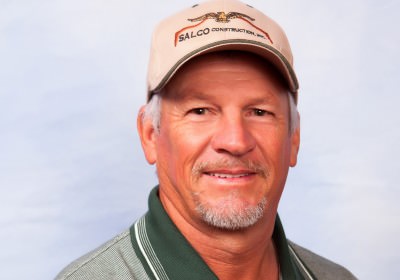 Dean Everett
Project Superintendent Since 2014
Before he came to Salco, Dean's work experience in the construction industry was extensive and impressive.  At Salco, he was hired as a project superintendent where he oversees all phases of construction from site work through to completion.  He works closely with the project salesman as well as the design department in order to see the 2D paper vision of a building come to life. He is also responsible to communicate and schedule all city/parish and state inspections as well as coordinate with subcontractors in order to complete his assigned project within the allocated schedule.
I enjoy getting to start a job coming out of the ground and staying with it until it is a finished building. It's a joy for me.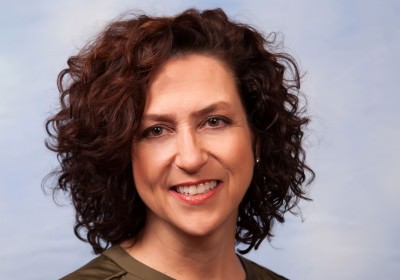 Lisa Salvaggio Gilbert
Public Relations Since 1981
Lisa is one of Tony and Chris Salvaggio's five children who grew up in the business. She earned her Bachelor of Fine Arts in Graphic Design and Bachelor of Arts in Journalism from Louisiana Tech University.  She incorporates what she learned from her parents, her education, and previous work experiences into helping promote her family's business in the community.
My parents instilled in each one of us the significance of quality customer service. One of our long-time slogans is, 'Our Reputation is Built on Your Satisfaction.' This still holds true today.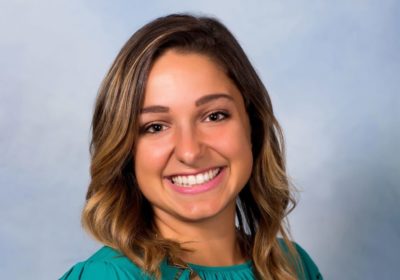 Hillary Petty
Estimator Since 2017
When Purdue University is mentioned In South Louisiana, Saints' Quarterback Drew Brees immediately comes to mind. We would like to introduce you to another Purdue graduate, Hillary. While working on her Bachelor of Science degree in Building Construction Management, she was a summer intern for Shiel Sexton in her hometown of Indianapolis, Indiana. There she combined what she learned in the classroom and put it to good use on the jobsite.
As one of the newest members of Salco's estimating team, she is quickly incorporating her experiences as she works with her team, subcontractors and metal building representatives to furnish sales with accurate, affordable project costs for our clients.
Being from the mid-west, I am comfortable with people being friendly and honest. The very day I was hired here, I realized this is a family business. Not everyone has the same last name, but they are a close-knit group working closely to reach the same goal. Just like back home.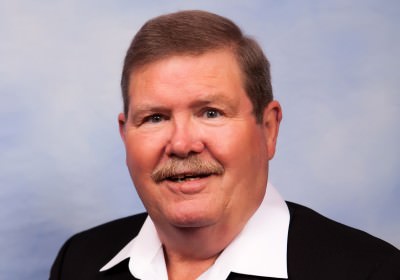 Kenneth Long
Estimator Since 1990
With his Bachelor of Science degree in Construction Management from Louisiana State University (Alexandria), an Associate's degree in Construction from Louisiana Technical College, and 18 years of experience in construction, US Army – Vietnam Veteran Kenneth was well-qualified to join Salco's team. As an estimator, he meticulously goes over each set of plans with Salco's sales and design teams as well as subcontractors and metal building representatives in order to furnish an accurate, affordable price for the salesman to present to Salco's clients.
I enjoy breaking down the plans as I work with subcontractors, suppliers and fellow employees on each unique Salco job.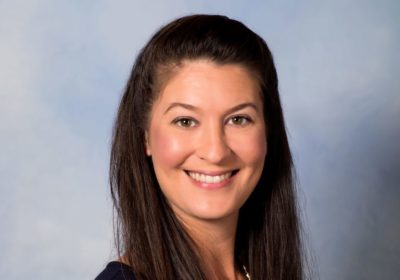 Heather Madden
Draftsman Since 2007
After receiving her Associate's degree in Drafting from Louisiana Technical College, Heather Madden joined Salco's family as a draftsperson.  She works with Salco's sales team at the initial client meetings to learn the details of the project. That's when her skills are needed – to capture the dreams and details, and to create the plans for the site, floor layout, elevations, mechanical and electrical. Heather also works closely with Salco's subcontractors, making sure they have the necessary plans from preliminary to final construction phases. In order to stay informed with the current design/construction information, she attends annual continuing education classes.
My team and I trust one another to accomplish the different aspects of each project.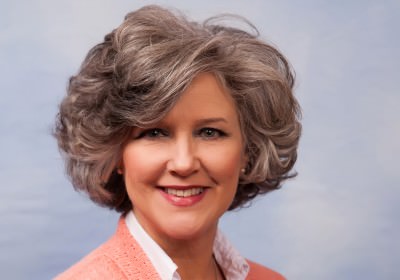 Stacie Mayer
Accounting Manager Since 1998
Before joining Salco's team, Stacie worked in the construction industry as an accounting manager for over 20 years. Today, she manages the financial accounting aspects of the design/build construction firm which includes accounts receivables, accounts payables, project invoicing and works closely with the firm's CPA for fiscal year end.
In a small family business, you can have close and personal relationships with the people you work for and with. I have enjoyed this aspect of my position at Salco.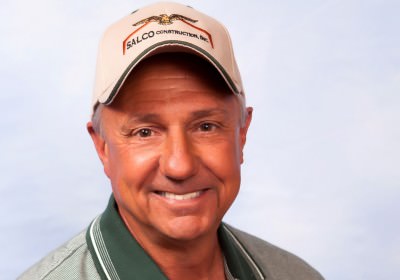 Donald Russell
Project Superintendent Since 1997
Donald began his construction career as a carpenter's helper at a local construction firm.  The knowledge and experience he gained from that entry level position helped him acquire a superintendent spot with another firm.   Donald came to Salco in 1997 as a project superintendent and has proved an invaluable team member as his critical thinking skills allow him to map out the projects at every stage.  He schedules all city/parish and state inspections and closely works with the project subcontractors on his assigned jobs as he also oversees all phases of the construction process.   Donald works closely with clients and the Salco design team, pouring over the details so that another quality project is turned over to a pleased customer.
I wasn't sure at first what it would be like working in a family business. Jeff and Carolyn (Torrance) are really good people. They care about their employees. That encourages us to focus on our jobs so we can provide quality projects for our clients.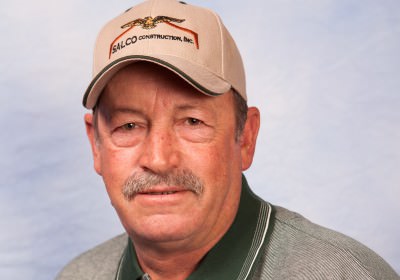 Don Sanders
Project Superintendent Since 1980
Don lends his years of experience in the construction industry to each Salco project he is assigned.  He is able to keep our clients happy whether it's a small office, a warehouse or one of the large churches by paying close attention to the details of each building.  Overseeing all phases of the project and working closely with Salco's project manager and erection superintendents he is able to turn over his projects within the allocated time limits. He is responsible to establish communications with all city/parish and state inspections in order to schedule project inspections.  Don also works with and schedules all subcontract work on his projects.
I enjoy being hands-on during a project and appreciate the challenges that each day a construction project provides my crew and me.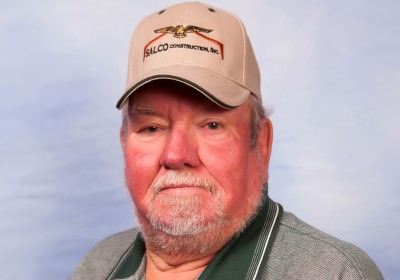 George Templeton
Project Superintendent Since 1988
Before coming to Salco, George was a construction supervisor for many years with local construction firms where he gained his much valued knowledge and experience. George's extensive construction background and his leadership skills helped him to acquire a position with Salco as a Project Superintendent.  After many years with Salco, the qualities that landed him the position are evident on each Salco project he manages.  Under his direction, the project site is well managed and completed on time.  George effectively executes all phases of construction by diligently communicating with city/parish and state inspectors, Salco's Project Manager and Erection Superintendents as well as subcontractors in order to build each project as the plans designate.
I realize the importance of staying connected with our drafting department, field crews and our subs to make sure the client will be satisfied when we give them the keys to their new facility.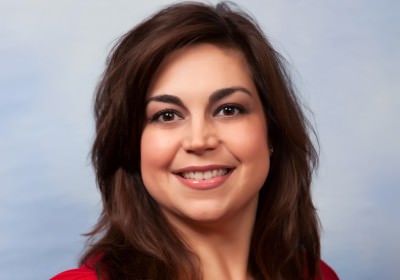 Emily Torrance Berthelot
Designer Since 2004
Before earning her Bachelor of Interior Design from Louisiana State University, Emily interned at Kugler Tillotson Associates in New York City and worked as a visual merchandiser at Bassett Furniture in Baton Rouge.  Today she helps clients transition from their initial vision to paper and then ultimately to reality by working with them on floor plan design as well as interior and exterior material selections.  Emily stays current with design and construction trends by attending continuing education courses.
Like many of their clients, Salco is a business based strongly on family.  Emily grew up at Salco with her parents, Jeff and Carolyn Torrance, and her grandparents, Tony and Chris Salvaggio.  Because of this upbringing, she enjoys working with other family businesses but her passion is to exceed all of their clients' expectations.
It is a unique and rewarding experience to have a career in interior design while working alongside my family. I am proud that we have helped build Baton Rouge since my grandparents founded Salco in 1969.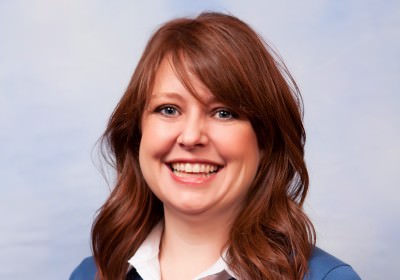 Mary Katherine Torrance
Sales Secretary Since 1999
Every odd job she had by the time she was 21 helped her secure the receptionist position at Salco. Now, after many years at the design/build construction firm, many know her as the sales secretary. She works closely with all departments during the preliminary stages, but especially with the sales team.  Together, they compose personalized, comprehensive proposals to present to our clients. She maintains liaison between the clients and sales throughout the business relationship. She also works with Matthew, her husband, to coordinate the IT details of the firm which includes keeping the technology of the office and field functioning and current.
I enjoy meeting the clients, and find it interesting as I get to know them how their personalities influence their building design preferences.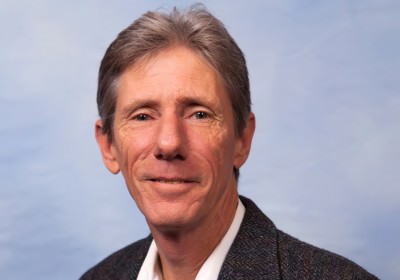 Tommy White
Head Draftsman Since 1999
For more than a decade, Tommy traveled throughout the United States working with industrial companies on various projects and then attended Louisiana Technical College before starting at Salco. Today, Tommy is our lead draftsman and works closely with clients and the sales team to help draw buildings that reflect our client's vision.   His extensive knowledge of state and federal codes  allows him to navigate a client through the design process.  Tommy attends annual continuing education classes to stay informed with the current design/construction information.
Return clients help define our success. There's good will between us and our clients. When they return they are telling us our customer service efforts and quality construction were appreciated. They are trusting us once again.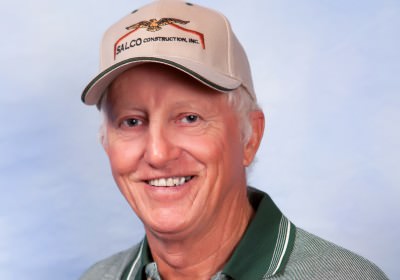 Ed Young
Equipment and Shop Foreman Since 1996
Ed's former experience as a bull rider, truck driver and plant operator taught him some things about hard work and perseverance. Yet, he continues to appreciate the full days of the construction world as he supplies Salco's projects with the heavy equipment necessary to move forward on each jobsite.  He also keeps this same equipment in top working order for the next request. His goal – No down time on a Salco job due to equipment complications.  In addition to his equipment responsibilities, Ed is in charge of stocking and keeping the material in the Salco yard organized and readily available.
When I first applied at Salco I needed a job desperately, and Mr. Tony (Salvaggio) gave me one. It was one of the best things to happen to me.